EL-LAB Receives Highest Quality Standard Certification For Medical Laboratories
EL-LAB Receives Highest Quality Standard Certification For Medical Laboratories—EL-LAB Medical Diagnostics and Research Centre, a leading indigenous medical laboratory based in Festac, Lagos has received a second cycle of reaccreditation to ISO 15189:2012 International by Medical Laboratory Science Council of Nigeria (MLSCN) and additional accreditation to same standard by Nigeria National Accreditation system (NINAS).
This is the highest quality standard any medical laboratory can attain globally. It is the symbol of excellence and assurance that the quality of service rendered in EL-LAB is at per with what is obtainable anywhere in the world.
The event was attended by notable personalities including the Executive Chairman of Amuwo-Odofin LGA, Engr Valentine Buraimoh, Hon Commissioner of Health Lagos State, ably represented by Mr. Lanre Jenrola,.The Registrar/CEO Medical Laboratory Science Council of Nigeria (MLSCN), Dr. Tosan Erhabor, Director General/Chief Executive Officer, Nigeria National Accreditation Systems (NINAS), Celestine Okanya, Director of Accreditation, Medical Laboratory Science Council of Nigeria (MLSCN),Dr. Donald Ofili, Board member Lagos State Health Facilities Accreditation and Monitoring Agency (HEFAMAA), Mr. Abiodun Hamzat and others was an attestation to the fact that EL-LAB has upheld the tenet of quality and professional attitude in the industry.
Speaking on this great achievement, Chief Executive Officer of EL-LAB Limited, Prince Elochukwu Adibo who is also the National President of Guild of Private Medical Laboratory Directors of Nigeria (GMLD) explained that accreditation of any medical laboratory to an acceptable standard such as ISO 15189 has the considerable potential to improve the quality of healthcare for patients through the reduction of testing errors and attendant decreases in inappropriate treatment.
ISO 15189 further ensures these by assessing the competence of the Quality Management System (QMS) within the laboratory, providing a framework for increased analytical quality and verifying that the laboratory is not deviating from quality and competence standards. While meeting these standards, users of the laboratory services, including laboratory personnel, can be more confident of the accuracy and reliability of outputs. Laboratory accreditation is therefore emerging as a preferred framework for building quality medical laboratory systems.
He noted that this is the First time that a medical facility is receiving two accreditation certificates of ISO 15189 standards in Nigeria. EL-LAB successfully attained the first cycle of accreditation to ISO15189:2012 International standard in December 2016 and it elapsed after four years. Through a very rigorous, painstaking and expensive process, we have successfully achieved a second cycle of accreditation with MLSCN, and a first cycle with NINAS further confirming consistency of standard of our medical laboratory testing.
Adibo stated that, in Nigeria, according to the data from MLSCN Accreditation Service, only ten (10) medical laboratories are accredited to this ISO 15189:2012 standard with 3 of them being privately owned. The data from NINAS website shows only 2 medical laboratories in the entire country and EL-LAB is one of them. A few other medical laboratories are reported to have accreditation to this standard from foreign accreditation bodies.
Adibo further said, "this recognition will continue to drive our commitment to quality delivery, with acceptable international standards".
He also called on government and private laboratory administrators and owners to make concerted efforts and take steps towards accreditation of their various laboratories to ISO15189:2012 standard with the practice of quality management system of which the country through the regulatory bodies has adopted as minimal standard with guidelines to this already being developed. This will increase confidence of laboratory users and also reposition our country on the international map of quality health care delivery.
In his comments, Executive Chairman, Amuwo-Odofin Local Government, Engr Valentine Buraimoh, applauded the leadership and staff of EL-LAB for their consistency in offering quality laboratory services to their customers, and the medical supports to the people of the local government. He promised to continue to partner with the organization and give necessary hand in ensuring the quality standard and expansion to other parts of the local government is achieved.
Director General/Chief Executive Officer, Nigeria National Accreditation system (NINAS), Celestine Okanya, noted that quality review and certification is a major factor in helping government formulate policies that foster development and it also helps operators in the various field keep in check the right operational procedures. EL-LAB has proven itself worthy by achieving two certifications from NINAS and MLSCN to ISO15189 standard and it is a step in the right direction by maintaining the uniqueness and competence to bring the complete process in place. They have the equipment, capacity and the process working together for them for quality laboratory services.
He enjoined the organization not to lower the quality standards because there be will constant checks to ensure the standards are maintained.
The Registrar/CEO, Medical Laboratory Science Council of Nigeria (MLSCN), Dr. Tosan Erhabor, disclosed that, What EL-LAB has achieved is a flagship for Nigeria medical laboratory industry, which the government should encourage because with this certification, all tests and analysis within the accredited scope done at EL-LAB will be acceptable anywhere in the world.
Individual remarks were also given by Dr Dapo Soyinka, Medical Director, Maternal Child Centre Amuwo- Odofin, Board member Lagos State Health Facilities Accreditation and Monitoring Agency (HEFAMAA), Mr. Abiodun Hamzat Mr. Olumide Fadipe, Chairman, Association of Medical Laboratory Scientists of Nigeria, Lagos state and Mrs. Ayodele Iroko, the Senior Private Sector Advisor USAID/SHOPS Plus Project.
Mr. Anayo Chidobu, Laboratory Manager, EL-LAB limited commended the involvement of all partners and appreciated their time at the event.
BOMB!!! FFK Says Bola Ahmed Tinubu Is Closer To 100 Years Than Claimed 69
Shina Peller Celebrates 45th Birthday..Host NATIONAL SECURITY AND PEACE SYMPOSIUM As Industry Icons And Elites Celebrate Entertainment Mogul In Style
Shina Peller Celebrates 45th Birthday..Host NATIONAL SECURITY AND PEACE SYMPOSIUM As Industry Icons And Elites Celebrate Entertainment Mogul In Style—Worried by myriads of security challenges plaguing the country, the lawmaker representing Iseyin, Kajola, Iwajowa, Itesiwaju federal constituency Honorable Shina Abiola Peller has taken up a national responsible to host a National Security and Peace Symposium today 14 May, in commemoration of his 45th birthday.
A week long activities of the politician and leader in entertainment industry's birthday has seen the lawmaker share valuables and dine with students of Iseyin School for The Handicaps iseyin Oyo State, donated healthcare facilities and ambulances to his constituency healthcare centers and conducting of free eye test with donation of free eye glasses to the needy among others takes its peak today with what the lawmaker considers most pressing of urgency in his heart.
Choosing a non profit and non partisan platform the LEAD GENERATION INITIATIVE with which he is the chairman and board of trustee, Shina Peller today assemblies notable politicians, industry movers and professionals to dig up emergency discus and Peace way forward. Among the guest and participants at the Symposium include the guest speaker and immediate past speaker, House of Representatives, Rt Hon Yakubu Dogora, Professor Isaac Olawale Albert, Dr Nathaniel Danjibo, President Society for Peace Studies and Practice, Chief Tunji Alapini, Retired Assistant Inspector General of Police, Prof Temisaren Ebijuwa, General Studies Department, LAUTECH Ogbomoso among others.
The Symposium which will be chaired by Ambassador Ibrahim Agboola Gambari, Chief of Staff to President Muhammadu Buhari will also have Alaafin of Oyo His Imperial Majesty, Oba Lamidi Olayiwola Adeyemi iii and His Imperial Majesty Ooni of Ife, Oba Adeyeye Enitan Ogunwusi as Royal Fathers of the day.

State governors to participate in the Symposium include Governor Kayode Fayemi of Ekiti State, Governor Olusola Sanwo-Olu of Lagos State, Governor Abubakar Sank Bello of Niger State, Governor Rotimi Akeredolu of On do State, Governor Gboyega Oyetola of Osun State, Governor Mai Mala Buni of Yobe State, while the chief host is Engineer Seyi Makinde, Executive Governor of Oyo State.

Accolades and greetings have been pouring in from friends, government and industry shakers to encourage the giant strides of the lawmaker as a first term legislator
Fearless Energy Drink Powers Max Live Concert on May 16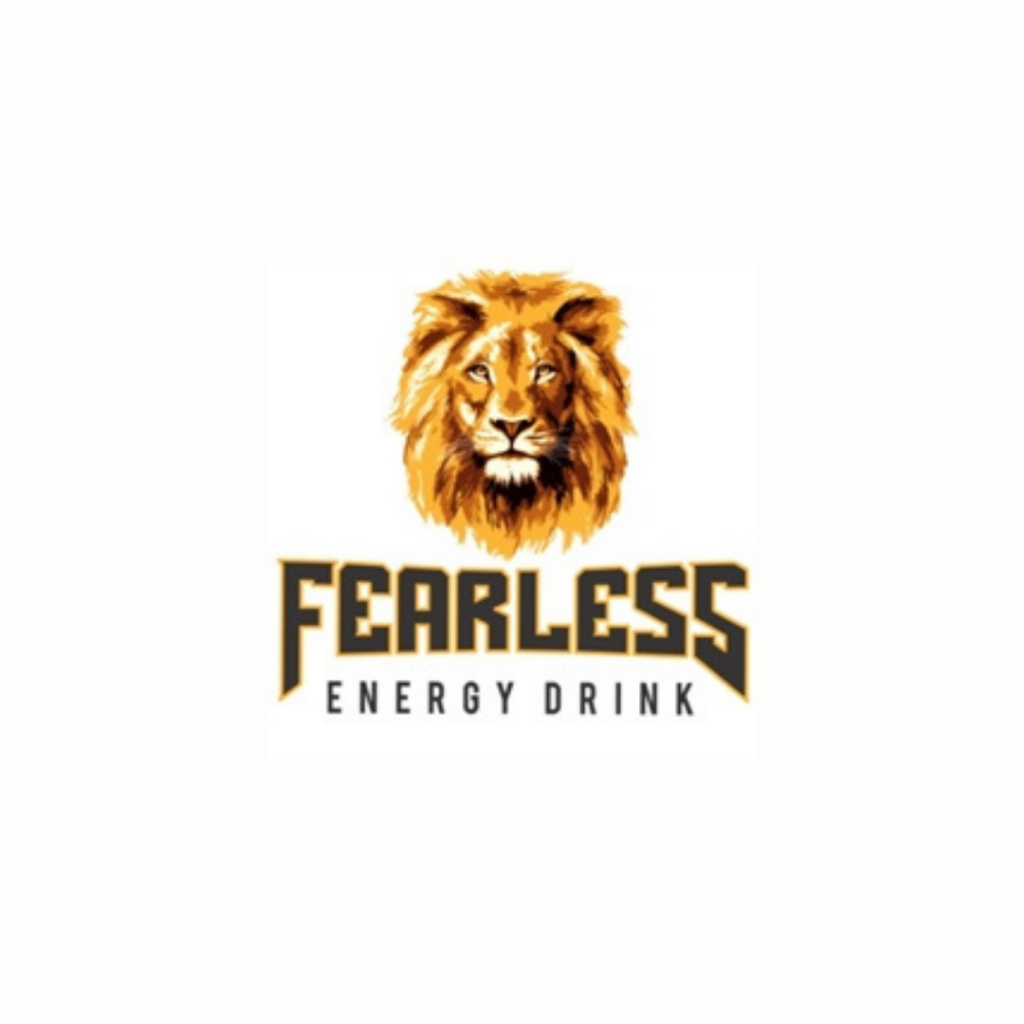 Fearless Energy Drink Powers Max Live Concert on May 16—-Fearless energy drink, a premium brand of Rite Foods Limited, a truly world-class and proudly Nigerian Food and Beverage Company, has shown its commitment to the growth of the music and entertainment industry through the sponsorship of the upcoming Max Live Concert in Lagos.
The concert with the theme "Music Experience" and the slogan "Party of all Parties," which is scheduled for Sunday, May 16, 2021, is being organised by Max FM 102.3.
The show will be featuring favourite artiste such as Reekado Banks, Ladipoe, Laycon, Blackbonez, Ckay, Skales, Falana, Crayon, Idahams, Ruger and Candy bleakz and other known artistes who will grace the concert.
Interestingly, Laycon who is the winner of the Big Brother Naija season 5, will be participating on stage. Known as Olamilekan Moshood Agbeleshe, he is a Nigerian media personality, rapper, singer and songwriter and currently the youth ambassador of Ogun State.
One of the featured artistes, Reekado Banks, who has huge fan base in Nigeria and other countries in Africa including Ghana, will be adding colour to the event. He is a Nigerian singer and songwriter, with the real name Ayoleyi Hanniel Solomon.
This live entertainment show is majorly sponsored by the market leader in the energy drink segment, the Rite Foods' Fearless energy drink brand comprising the Fearless Classic and Fearless Red Berry.
Speaking on the sponsorship, Rite Foods' Brand Manager, Boluwatife Adedugbe, in an interview, said the lion mentality of I CAN, I AM of Rite Foods which has led to the production of premium brands has prompted the Fearless energy brand to identify with the hugely popular broadcast station in promoting entertainment.
She stated that the narrative of the Fearless brand as a market leader in the energy drink segment is no longer news, as its large share in the sector speaks for itself and has graciously become a reflection of the preference for the Fearless brand by consumers.
She pointed out that everything about Rite Foods is intentional, from the state-of-the art facilities to the products, hence it has continued to produced brands of global standard, especially with the ground-breaking first ever packaged polyethylene terephthalate (PET) bottle brands for the leading Fearless energy drink.
Established in 2007 as a subsidiary of Ess-Ay Holdings, Rite Foods' has also set the pace in the beverage sector with its 12 leading variants which include the Bigi Cola, Bigi Orange, Bigi Apple, Bigi Bitter Lemon, Bigi Soda Water, Bigi Lemon & Lime, Bigi Tropical, Bigi Chapman, Bigi Tamarind, Bigi Cherry Cola, Bigi Ginger Lemon, and the Bigi Ginger Ale.
Also, on the company's stables are the Rite Spicy, Bigi Beef and Rite Sausages which have been the mark of excellence for the industry, while it's Bigi Premium Table Water, produced with global best practices in purification, offers quality, freshness, confidence and reliability.