BREAKING: EX-Egyptian President, Hosni Mubarak Is Dead
Hosni Mubarak, Egypt's president for almost 30 years who stepped down after a popular revolution in 2011, has died. He was 91.
Mubarak served as Egypt's fourth president starting in 1981 until his ouster in what became known as the Arab Spring revolution.
He was jailed for years after the uprising, but was freed in 2017 after being acquitted of most charges.
Mubarak died weeks after undergoing surgery.
Aljazeera reports that his brother-in-law, General Mounir Thabet, told AFP news agency, he passed away at Cairo's Galaa military hospital.
Throughout his rule, he was a stalwart US ally, a bullwark against armed groups, and guardian of Egypt's peace with Israel. But to the tens of thousands of young Egyptians who rallied for 18 days of unprecedented street protests in Cairo's central Tahrir Square and elsewhere in 2011, Mubarak was a relic, a latter-day pharaoh.
Mubarak was born in a rural village in the Nile Delta in 1928. He left behind a complicated legacy as his rule was partly characterised by corruption, police brutality, political repression, and entrenched economic problems.
He joined the Egyptian air force in 1949, graduating as a pilot the following year.
He rose through the ranks to become the commander-in-chief of the Egyptian air force in 1972.
Mubarak became a national hero the following year with reports that the Egyptian air force dealt a substantial blow to Israeli forces in Sinai during the Yom Kippur War.
His harsh stance on security enabled him to maintain the peace treaty with Israel.
Under his rule, Egypt remained a key United States ally in the region – receiving $1.3bn a year in US military aid by 2011.
Mubarak is survived by his wife, Suzanne, and his sons, Gamal and Alaa.
(https://www.aljazeera.com/)
BREAKING: Adeboye Family Releases Funeral Program For Pastor Dare Adeboye
BREAKING: Adeboye Family Releases Funeral Program For Pastor Dare Adeboye—The Genius Media Nigeria reports that the family of the General Overseer of the Redeemed Christian Church of God (RCCG), Pastor Enoch Adejare Adeboye, has released a program for Pastor Dare Adeboye, who went to be with the Lord on Wednesday in Eket, Akwa Ibom State where he was based.
The Late Pastor Dare Adeboye was the Assistant Pastor in charge of Region (Youth) 35 and passed on at age 42.
A statement on behalf of the Adeboye family, by Pastor Leke Adeboye, said that there will be a Special Service in City of David Youth Church Eket, Akwa Ibom State where Pastor Dare was pastor on Sunday, May 9, 2021.
There will be Thanksgiving Songs and Tributes on Monday, May 10, 2021 from 4:00 pm – 6:00 pm (at RCCG House of Favour, Redemption Camp, Lagos-Ibadan Expressway.
A Farewell Service will hold at 10:00 am on Tuesday, May 11, 2021 at the Youth Centre, RCCG Redemption Camp, Ogun State, Nigeria.
In the statement, Pastor Leke Adeboye, on behalf of the family, also expressed appreciation to all who have stood by the family.
"With our hearts full of gratitude, we appreciate you, for standing by our family, in this period of trial. We are consoled, no doubt, by the fact that our beloved son has returned home, to rest in the bosom to his Maker and Father.
"Our confident assurance is rooted in the life of selflessness and sacrifice our son lived for Jesus Christ, our Saviour.
"Thank you so much for your prayers and words of encouragement.
"Our prayer is that, we will all make it to that glorious home, in Jesus mighty name."
BREAKING: President Buhari Sacks NPA Chief Hadiza Bala Usman
BREAKING: President Buhari Sacks NPA Chief Hadiza Bala Usman—The Genius Media Nigeria reports that Hadiza Bala Usman has been sacked as NPA Chief.
TGM gathered that Nigeria's President Muhammadu Buhari had suspended Hadiza Bala Usman as the managing director of the Nigerian Ports Authority (NPA).
This online news platform understands that Usman was replaced by Mohammed Koko, the director of finance, sources told Peoples Gazette.
Hadiza Bala Usman confirms removal
The report quoted Usman to have said that she was aware of her suspension from office, but has yet to receive any formal communication to that effect from the Ministry of Transport.
Meanwhile, the spokesperson for the ministry did not immediately return a request seeking comments.
Ms Usman was appointed as NPA chief in 2016 and has repeatedly propagated her reform policies that sought to redirect the organisation, which is one of the top revenue-generating entities of the Nigerian government.
BREAKING: Villarreal Knocks Arsenal Out Of Europa League Final – #ARSVIL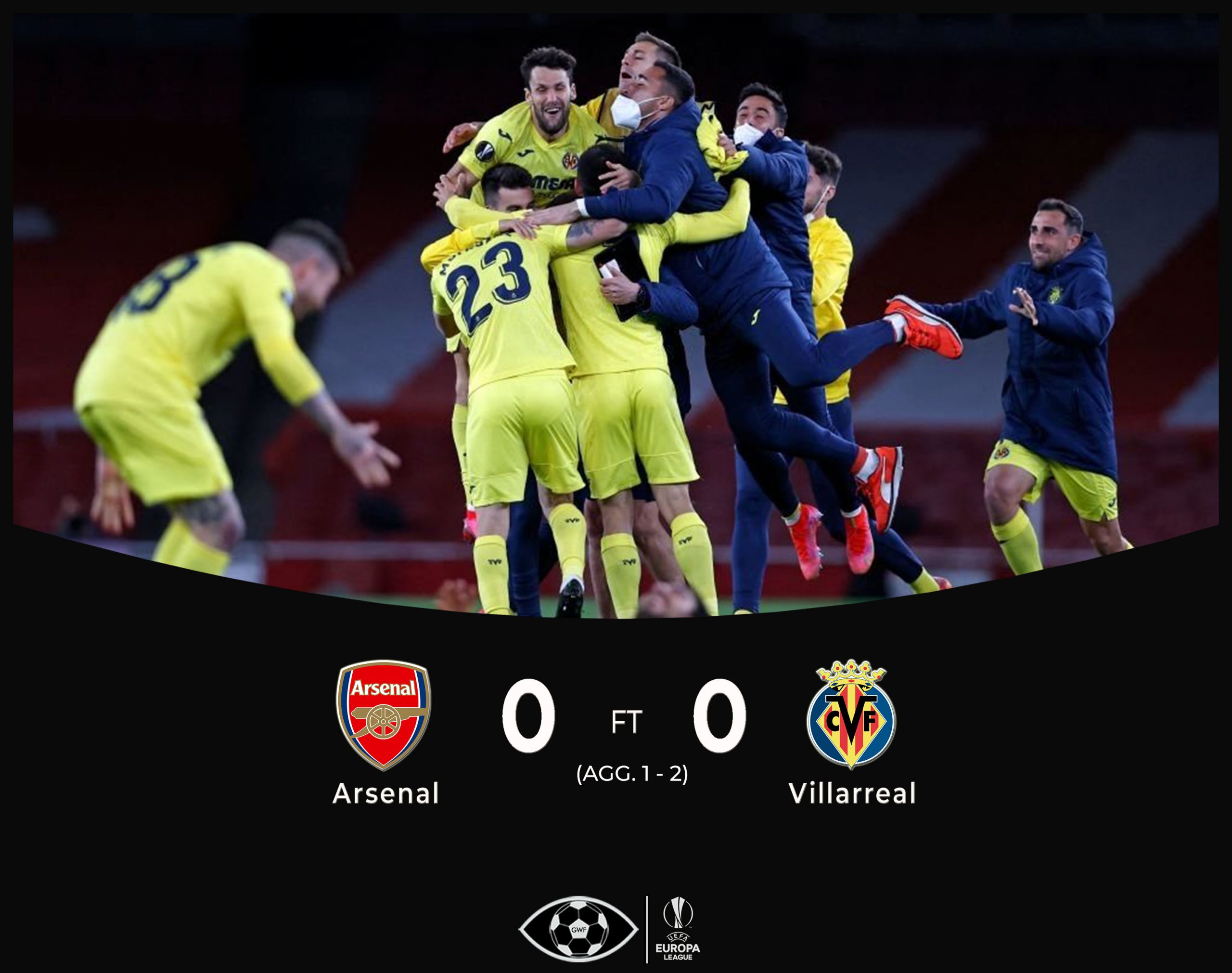 BREAKING: Villarreal Knocks Arsenal Out Of Europa League Final – #ARSVIL—-Spanish professional football , Villareal beat Arsenal 2-1 on aggregate to qualify for the final of this year's Europa League after playing out a goalless draw at the Emirates Stdaium on Thursday.
The Genius Media Nigeria reports that Mikel Arteta's side lacked impetus and inspiration but came agonisingly close to scoring a decisive goal, with Pierre-Emerick Aubameyang twice hitting the post.
Nicolas Pepe and Emile Smith Rowe both fired efforts wide early in the second half and Aubameyang hit the post again with a downward header later in the game but such moments were few and far between.
That the defeat came at the hands of former boss Unai Emery will be especially galling for the Gunners. Emery was sacked in November 2019 after 18 months in charge, ultimately leading to the appointment of Arteta.
Developing story….