BREAKING: John Mikel Obi Signs 2-Year Contract With Trabzonspor
Ex-Chelsea star and Former Super Eagles captain, John Obi Mikel says he is prepared to face fresh challenges at his Turkish Premier Lig club after signing the contract ducument with Trabzonspor, Completesports.com reports.
Trabzonspor announced on their official website Trabzonspor.org.tr the official signing of the former Nigeria captain and Fernande's Ivado.
Mikel signed a two year deal with the club on Saturday and will now become third Nigerian player on the club's payroll alongside recuperating Ogenyi Onazi and Anthony Nwakaeme.
Mikel's two-year contract has renewable option clause on expiration.
"I will do everything I can for this team full of young and talented players, both in and out of the field, whether it be experience or determination and challenge," Mikel said after penning the deal as a free agent after a stint woth move from Middlesbrough last term.
"When I came to Trabzonspor, I saw how big a club it is with my own eyes. I know that Mr President (Ahmet Agaoglu) has made the club stable since he took office and brought Trabzonspor to the place they deserve again."
The 32-year-old Mikel was handed his favourite Chelsea jersey number 12.
"Let's go Trabzonspor," Mikel wrote on his Instagram page after signing which signalled a new significant chapter in his career that has spanned through Plateau United (Nigeria), Lyn Oslo (Norway), Chelsea (England), Tianjin Teda (China) and Middlesbrough (England).
Mikel has 89 caps for Nigeria and represented the country at the various categories of the national teams including U17s, U20s, U23s and Super Super Eagles.
BREAKING: Adeboye Family Releases Funeral Program For Pastor Dare Adeboye
BREAKING: Adeboye Family Releases Funeral Program For Pastor Dare Adeboye—The Genius Media Nigeria reports that the family of the General Overseer of the Redeemed Christian Church of God (RCCG), Pastor Enoch Adejare Adeboye, has released a program for Pastor Dare Adeboye, who went to be with the Lord on Wednesday in Eket, Akwa Ibom State where he was based.
The Late Pastor Dare Adeboye was the Assistant Pastor in charge of Region (Youth) 35 and passed on at age 42.
A statement on behalf of the Adeboye family, by Pastor Leke Adeboye, said that there will be a Special Service in City of David Youth Church Eket, Akwa Ibom State where Pastor Dare was pastor on Sunday, May 9, 2021.
There will be Thanksgiving Songs and Tributes on Monday, May 10, 2021 from 4:00 pm – 6:00 pm (at RCCG House of Favour, Redemption Camp, Lagos-Ibadan Expressway.
A Farewell Service will hold at 10:00 am on Tuesday, May 11, 2021 at the Youth Centre, RCCG Redemption Camp, Ogun State, Nigeria.
In the statement, Pastor Leke Adeboye, on behalf of the family, also expressed appreciation to all who have stood by the family.
"With our hearts full of gratitude, we appreciate you, for standing by our family, in this period of trial. We are consoled, no doubt, by the fact that our beloved son has returned home, to rest in the bosom to his Maker and Father.
"Our confident assurance is rooted in the life of selflessness and sacrifice our son lived for Jesus Christ, our Saviour.
"Thank you so much for your prayers and words of encouragement.
"Our prayer is that, we will all make it to that glorious home, in Jesus mighty name."
BREAKING: President Buhari Sacks NPA Chief Hadiza Bala Usman
BREAKING: President Buhari Sacks NPA Chief Hadiza Bala Usman—The Genius Media Nigeria reports that Hadiza Bala Usman has been sacked as NPA Chief.
TGM gathered that Nigeria's President Muhammadu Buhari had suspended Hadiza Bala Usman as the managing director of the Nigerian Ports Authority (NPA).
This online news platform understands that Usman was replaced by Mohammed Koko, the director of finance, sources told Peoples Gazette.
Hadiza Bala Usman confirms removal
The report quoted Usman to have said that she was aware of her suspension from office, but has yet to receive any formal communication to that effect from the Ministry of Transport.
Meanwhile, the spokesperson for the ministry did not immediately return a request seeking comments.
Ms Usman was appointed as NPA chief in 2016 and has repeatedly propagated her reform policies that sought to redirect the organisation, which is one of the top revenue-generating entities of the Nigerian government.
BREAKING: Villarreal Knocks Arsenal Out Of Europa League Final – #ARSVIL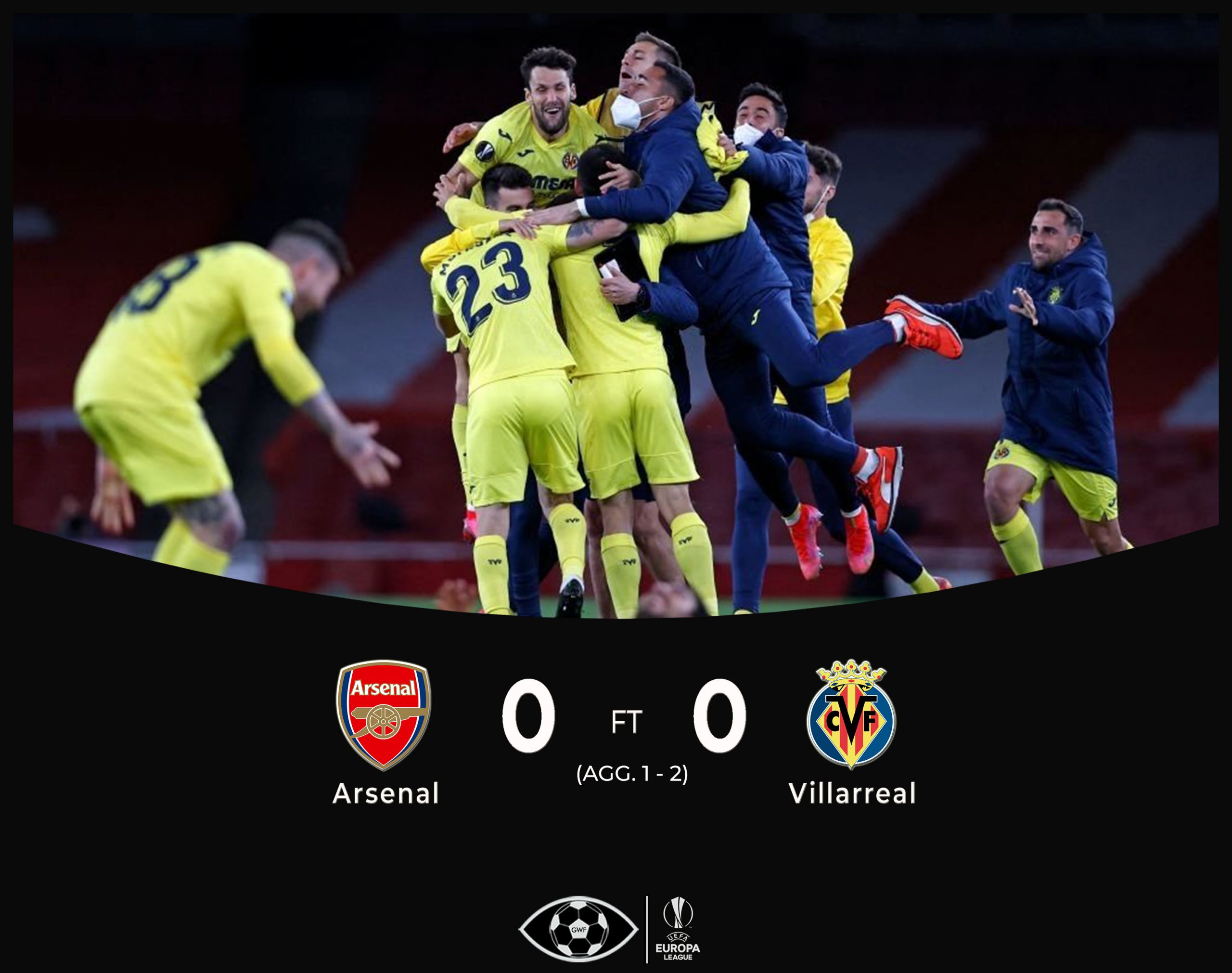 BREAKING: Villarreal Knocks Arsenal Out Of Europa League Final – #ARSVIL—-Spanish professional football , Villareal beat Arsenal 2-1 on aggregate to qualify for the final of this year's Europa League after playing out a goalless draw at the Emirates Stdaium on Thursday.
The Genius Media Nigeria reports that Mikel Arteta's side lacked impetus and inspiration but came agonisingly close to scoring a decisive goal, with Pierre-Emerick Aubameyang twice hitting the post.
Nicolas Pepe and Emile Smith Rowe both fired efforts wide early in the second half and Aubameyang hit the post again with a downward header later in the game but such moments were few and far between.
That the defeat came at the hands of former boss Unai Emery will be especially galling for the Gunners. Emery was sacked in November 2019 after 18 months in charge, ultimately leading to the appointment of Arteta.
Developing story….